Posted by Fletch in Books, Chloe's Blog | 0 Comments
The Impossible Engineers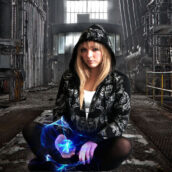 The Impossible Engineers book two of The Doorknob Society Saga is coming out shortly. But for the moment we're pleased to present the cover of the new book which will be available by months end.
Chloe Masters's world changed in a heartbeat and all she did was touch a doorknob.
James Nightshade has been on Chloe's mind since the day she met him. Arrogant and frustrating she thought she had put him behind her when she chose Michael Slade.
But when the secret she is seeking leads to questions about the death of Nightshade's former lover, she has no chose but to bring him into the investigation. A move she will come to regret.
Danger awaits them around every corner as they search for answers. But in the end a choice will need to be made, but is Chloe strong enough to make it?
Be sure to check out The Doorknob Society book 1 of the saga.