Posted by Fletch in Books, Grimm Chronicles | 1 Comment
League of Skull & Bones New Cover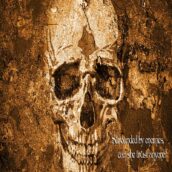 With the upcoming reveal of  'A Conclave of Shadows" book cover, the incredible steampunk adventure and new adult novel 'League of Skull & Bones' is getting a new cover. I love the new cover and it fits well with the other books in the series truly tying them all together.
Jess Grimm has the ability to travel to any dimension in the multiverse. There's only one problem… it's killing her. 
Jess is in a race against time to find a device that can slow the progression of the power inside her, but she isn't alone. Others want her power, and they don't care how they get it, or if she is dead or alive when they do. 
The only person willing to help her is the mysterious Ronan Sparrow a member of the League of Skull & Bones, one of the very groups that want her power. But what does Ronan want in return? Can Jess trust him or will she find herself alone with enemies on all sides? 
The League of Skull & Bones, Book 1 of The Grimm Chronicles
Book 2 of the Grimm Chronicles, 'A Conclave of Shadows' is set for release next month. I can't wait for everyone to get a chance to catch up with Jess, Merric and the gang. We'll also be doing a cover reveal for book 2 so check back for updates.