Posted by Fletch in Stuff | 0 Comments
Merry Christmas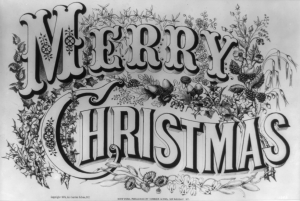 Merry Christmas to all, I hope you day is filled with family, fun and happiness. Christmas has always been among my favorite holidays and not just for the presents, though those are very cool, I love the feeling of giving and family this holiday brings. It seems like the one time of year where everyone sets aside bad habits or grudges and tries their very best to be, their very best.
That crinkle of wrapping paper as it is torn asunder by excited giggling children is something that can't be duplicated. Make sure to enjoy it because it doesn't last forever. Christmas is a time when we should all forget the things that trouble us and take the time to appreciate the little things we take for granted. Family and friends more than anything.
So from myself and all of the Old Kind and their ilk, have a very Merry Christmas.